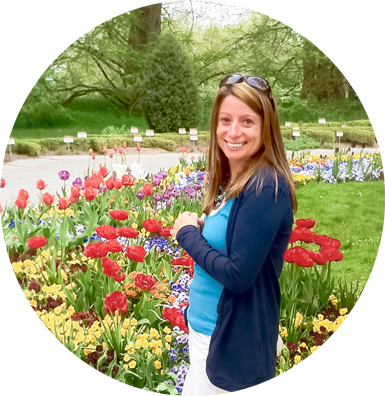 I am a native English teacher from the USA and have been teaching English to adults and children of all ages and cultures since 2007. My international background includes teaching in South Korea, the USA and Switzerland.
My specialization is in Conversation Lessons, General and Business English, Exam Preparation, English for Children and Cross-Cultural Communication.
I have worked in various industries before I became an English teacher. My previous work experience was as an environmental consultant, technical writer, recruiter, marketing spokesperson and a nanny.
In my spare time, I enjoy travelling and immerging myself in the local culture. My other interests are yoga & essential oils, reading, cooking, walking, biking and enjoying nature to its fullest.
My students describe me as engaging, motivating and pragmatic. My greatest passion is to help my students meet their individualized English goals. I provide honest feedback to improve fluency.
Qualifications:
Bachelor of Arts, Bloomsburg University, Bloomsburg, Pennsylvania, USA, 1998
​TESOL (Teaching English to Students of other Languages) Certificate, San Diego, California USA 2006
Grammar Course: Getting Grammar Across: Grammar for Language Teachers, Baden, Switzerland 2011
Business English Teaching Certificate, Baden, Switzerland 2014
Teaching English to Young Learners, Grade K-12, Certificate, Online Cohort, George Mason University, 2019
Various English Training Workshops throughout Switzerland, 2010-Present